Project example: Insertion of sealing plugs using classical robot programming
| | |
| --- | --- |
| | Classic Solution |
| Programming time | Approx. 250 hours of senior experts |
| Coding effort | 3,600 lines UR Script Code |
| Reusable and adjustable | ✘ |
| Easy cycle-time optimization | ✘ |
| Easy online quality control | ✘ |
| Programming costs | approx. 25,000 Euro |
Sealing plugs are plastic or rubber parts commonly used in many industries. The flexible material, low quantities and a large number of variants are the reason why automation solutions are that demanding.
In our practical example, the application is to be implemented with a cobot from UR.
.
Stay ahead with ArtiMinds – programming without code
Using our programming software ArtiMinds RPS enables significant savings compared to classic automation solutions. In addition, robot programming has never been so easy: from plant maintenance and handling variances to the transferability of existing solutions to a new hardware setup, everything is possible with one single software.
With ArtiMinds, you robustly automate your processes, making them less prone to failure and thus conserving resources. Furthermore, it is now possible for the first time to profitably implement even complex automation solutions – thanks to ArtiMinds RPS. Let´s have a look at the above shown example again, extended by the programming effort necessary when using ArtiMinds RPS:
Programming industrial robots with ArtiMinds RPS – easier than ever before
The ArtiMinds software products are universally designed across industries and sectors. They support you to easily realize automation solutions from large-scale production to collaborative human-robot interaction. Programming with ArtiMinds RPS is extremely simple. In contrast to the classic solution, you "write" your code via drag and drop using a graphical user interface. The software offers more than sixty program templates in a library, which already contain predefined and extensively tested sub-processes, thus considerably reducing the time and resources required. This ensures robust program sequences even when configuring complex robot processes including PLC communication, force-torque sensors, camera systems or electric grippers (>> Supported Hardware).
One of the special features of ArtiMinds RPS is the flexible, continuous and seamless integration ofonline and offline programming. Instead of running the risk of interface problems because of a number of different tools for planning, programming, operation and maintenance, you only have to use one single software. Already in the planning phase you can simulate the robot movement in a 3D environment and check accessibilities and visualize collisions. From collision-free path planning to the generation of tool paths for complex CAD geometries, ArtiMinds RPS supports you with an intuitive user interface, numerous tutorials and video instructions.
The robot software writes the native source code fully automatically in the background. The generated program is then transferred to the manufacturer's robot controller. A connection between the robot and the software is no longer required afterwards, as the program runs independently on the robot controller. The unique and award-winning functions of ArtiMinds RPS allow a robot-supported automation that is efficient, flexible, simple, fast and, above all, economical.
That´s what our customers say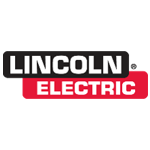 ArtiMinds has been a great addition to my robotic programming capabilities. I've been able to perform force controlled checks and movements that I would not have ever been able to without the software.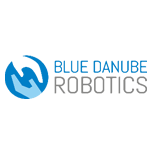 ArtiMinds enables a much faster programming and is backed by its responsive and competent support.


After the first talks and presentations , I knew : This is exactly what we need . The Robot Programming Suite enables us to do universal robot programming at a qualitatively higher level.
HIGHLIGHTS OF ARTIMINDS RPS
YOUR BENEFITS WHEN USING ARTIMINDS
ArtiMinds LAR – Analyse and optimize robot applications during operation
ArtiMinds LAR automatically records and evaluates live sensor data such as robot movements, force sensor and camera measurements or error codes. The data is only stored locally and made available to you via web application. In this way, you remain flexible and have mobile access at any time. Sub-processes are automatically generated and visualized. This allows you a quick targeted detail analysis specifically for your process. The data is processed graphically and numerically, e.g. to optimize teach points, shorten cycle times and thus increase process reliability.
ArtiMinds supports robots of all well-known manufacturers
.
ArtiMinds RPS supports all common industrial robots and peripherals. This close collaboration ensures that our customers are not limited in their choices when working with ArtiMinds software. The integrated robot configurator allows for easy integration of robots, sensors, cameras and end effector tools – without having to implement their protocols or create drivers yourself.
We have summarized the most important information about the manufacturers listed below. Read more about how you can also implement your robot application more economically and flexibly with ArtiMinds.
ArtiMinds for your robotic automation project
ArtiMinds for your robotic automation project
You want to integrate new and flexible automation processes into your workflows?
ArtiMinds is a leader in the development of innovative and sophisticated robot automation solutions, whether as a partial or overall concept. Our experts will be happy to provide you with advice and support from conceptual design to implementation. Get in touch – our specialists will provide you with comprehensive advice and work with you to develop an initial concept or feasibility study.
Write to us and start your automation project with ArtiMinds.
GET STARTED AND LEARN MORE IN A FREE ONLINE DEMO

In just 30 minutes, we will show you how to plan, program, operate, analyze and optimize robot applications cost-efficiently, intuitively and easily with ArtiMinds RPS.
The non-binding free online demo is the perfect way to get a first impression of the software, the application portfolio and if it suits your needs.