Pro­gram­ming indus­trial robots
ArtiMinds RPS – the new gen­er­a­tion of robotics automation
What about a uni­ver­sal and flex­i­ble robot soft­ware that can be used to pro­gram a wide vari­ety of appli­ca­tions and that can be used con­sis­tently in all phases? That allows cre­at­ing com­plex robot appli­ca­tions based on native robot code with­out hav­ing to write a sin­gle line of code your­self? And imple­ment­ing auto­mated robot processes with high vari­ances and tol­er­ances or even small batch sizes effi­ciently? While sav­ing time and costs?

All this and more is pos­si­ble thanks to ArtiMinds RPS.

Past and present – clas­si­cal robot programming
The heart of every robot is its robot con­troller, which acts as a con­trol cen­ter to direct the robot's move­ments and actions. The nec­es­sary pro­gram­ming is done in the respec­tive pro­gram­ming lan­guage of the man­u­fac­turer. But who is really able to speak all lan­guages and even in his own lan­guage it often fails with sub­tleties! Accord­ingly, a spe­cially trained pro­gram­mer is required in order to set up an indus­trial robot so that it meets the respec­tive requirements.
Such a spe­cial­ist must either be pur­chased exter­nally or – at least in larger com­pa­nies – is opti­mally part of the company's own automa­tion team. Alter­na­tively, pro­gram­ming can be done by exter­nal sys­tem inte­gra­tors or plant engi­neers. In the event of devi­a­tions or changes to the robot-con­trolled processes, the pro­gram must be adapted, i.e. the source code must be changed. If pro­gram­ming and para­me­ter­i­za­tion are car­ried out directly on the real robot, this results in down­times that often affect other work areas as well.
The finan­cial effort of clas­si­cal pro­gram­ming can be sub­stan­tial, as the fol­low­ing exam­ple illustrates:
Project exam­ple: Inser­tion of seal­ing plugs using clas­si­cal robot programming
| | |
| --- | --- |
| | Classic Solution |
| Programming time | Approx. 250 hours of senior experts |
| Coding effort | 3,600 lines UR Script Code |
| Reusable and adjustable | ✘ |
| Easy cycle-time optimization | ✘ |
| Easy online quality control | ✘ |
| Programming costs | approx. 25,000 Euro |
Seal­ing plugs are plas­tic or rub­ber parts com­monly used in many indus­tries. The flex­i­ble mate­r­ial, low quan­ti­ties and a large num­ber of vari­ants are the rea­son why automa­tion solu­tions are that demanding.
In our prac­ti­cal exam­ple, the appli­ca­tion is to be imple­mented with a cobot from UR.
.
Stay ahead with ArtiMinds – pro­gram­ming with­out code
Using our pro­gram­ming soft­ware ArtiMinds RPS enables sig­nif­i­cant sav­ings com­pared to clas­sic automa­tion solu­tions. In addi­tion, robot pro­gram­ming has never been so easy: from plant main­te­nance and han­dling vari­ances to the trans­fer­abil­ity of exist­ing solu­tions to a new hard­ware setup, every­thing is pos­si­ble with one sin­gle software.
With ArtiMinds, you robustly auto­mate your processes, mak­ing them less prone to fail­ure and thus con­serv­ing resources. Fur­ther­more, it is now pos­si­ble for the first time to prof­itably imple­ment even com­plex automa­tion solu­tions – thanks to ArtiMinds RPS. Let´s have a look at the above shown exam­ple again, extended by the pro­gram­ming effort nec­es­sary when using ArtiMinds RPS:
Pro­gram­ming indus­trial robots with ArtiMinds RPS – eas­ier than ever before
The ArtiMinds soft­ware prod­ucts are uni­ver­sally designed across indus­tries and sec­tors. They sup­port you to eas­ily real­ize automa­tion solu­tions from large-scale pro­duc­tion to col­lab­o­ra­tive human-robot inter­ac­tion. Pro­gram­ming with ArtiMinds RPS is extremely sim­ple. In con­trast to the clas­sic solu­tion, you "write" your code via drag and drop using a graph­i­cal user inter­face. The soft­ware offers more than sixty pro­gram tem­plates in a library, which already con­tain pre­de­fined and exten­sively tested sub-processes, thus con­sid­er­ably reduc­ing the time and resources required. This ensures robust pro­gram sequences even when con­fig­ur­ing com­plex robot processes includ­ing PLC com­mu­ni­ca­tion, force-torque sen­sors, cam­era sys­tems or elec­tric grip­pers (>> Sup­ported Hardware).
One of the spe­cial fea­tures of ArtiMinds RPS is the flex­i­ble, con­tin­u­ous and seam­less inte­gra­tion of online and offline pro­gram­ming. Instead of run­ning the risk of inter­face prob­lems because of a num­ber of dif­fer­ent tools for plan­ning, pro­gram­ming, oper­a­tion and main­te­nance, you only have to use one sin­gle soft­ware. Already in the plan­ning phase you can sim­u­late the robot move­ment in a 3D envi­ron­ment and check acces­si­bil­ity and visu­al­ize col­li­sions. From col­li­sion-free path plan­ning to the gen­er­a­tion of tool paths for com­plex CAD geome­tries, ArtiMinds RPS sup­ports you with an intu­itive user inter­face, numer­ous tuto­ri­als and video instructions.
The robot soft­ware writes the native source code fully auto­mat­i­cally in the back­ground. The gen­er­ated pro­gram is then trans­ferred to the manufacturer's robot con­troller. A con­nec­tion between the robot and the soft­ware is no longer required after­wards, as the pro­gram runs inde­pen­dently on the robot con­troller. The unique and award-win­ning func­tions of ArtiMinds RPS allow a robot-sup­ported automa­tion that is effi­cient, flex­i­ble, sim­ple, fast and, above all, economical.
That´s what our cus­tomers say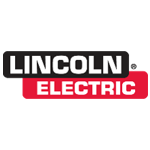 ArtiMinds has been a great addi­tion to my robotic pro­gram­ming capa­bil­i­ties. I've been able to per­form force con­trolled checks and move­ments that I would not have ever been able to with­out the software.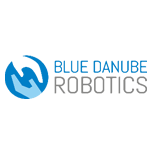 ArtiMinds enables a much faster pro­gram­ming and is backed by its respon­sive and com­pe­tent support.

After the first talks and pre­sen­ta­tions , I knew : This is exactly what we need . The Robot Pro­gram­ming Suite enables us to do uni­ver­sal robot pro­gram­ming at a qual­i­ta­tively higher level.
HIGH­LIGHTS OF ARTIMINDS RPS
YOUR BEN­E­FITS WHEN USING ARTIMINDS
ArtiMinds LAR – Analyse and opti­mize robot appli­ca­tions dur­ing operation
ArtiMinds LAR auto­mat­i­cally records and eval­u­ates live sen­sor data such as robot move­ments, force sen­sor and cam­era mea­sure­ments or error codes. The data is only stored locally and made avail­able to you via web appli­ca­tion. In this way, you remain flex­i­ble and have mobile access at any time. Sub-processes are auto­mat­i­cally gen­er­ated and visu­al­ized. This allows you a quick tar­geted detail analy­sis specif­i­cally for your process. The data is processed graph­i­cally and numer­i­cally, e.g. to opti­mize teach points, shorten cycle times and thus increase process reliability.
ArtiMinds sup­ports robots of all well-known manufacturers
.
ArtiMinds RPS sup­ports all com­mon indus­trial robots and periph­er­als. This close col­lab­o­ra­tion ensures that our cus­tomers are not lim­ited in their choices when work­ing with ArtiMinds soft­ware. The inte­grated robot con­fig­u­ra­tor allows for easy inte­gra­tion of robots, sen­sors, cam­eras and end effec­tor tools – with­out hav­ing to imple­ment their pro­to­cols or cre­ate dri­vers yourself.
We have sum­ma­rized the most impor­tant infor­ma­tion about the man­u­fac­tur­ers listed below. Read more about how you can also imple­ment your robot appli­ca­tion more eco­nom­i­cally and flex­i­bly with ArtiMinds.
We would also be happy to talk to you about your project and rang of appli­ca­tions in an online demo. Write to us. We look for­ward to hear­ing from you.
ArtiMinds for your robotic automa­tion project
ArtiMinds for your robotic automa­tion project
You want to inte­grate new and flex­i­ble automa­tion processes into your workflows?
ArtiMinds is a leader in the devel­op­ment of inno­v­a­tive and sophis­ti­cated robot automa­tion solu­tions, whether as a par­tial or over­all con­cept. Our experts will be happy to pro­vide you with advice and sup­port from con­cep­tual design to imple­men­ta­tion. Get in touch – our spe­cial­ists will pro­vide you with com­pre­hen­sive advice and work with you to develop an ini­tial con­cept or fea­si­bil­ity study.
Write to us and start your automa­tion project with ArtiMinds.
GET STARTED AND LEARN MORE IN A FREE ONLINE DEMO

In just a few min­utes, we will show you how to plan, pro­gram, oper­ate, ana­lyze and opti­mize robot appli­ca­tions cost-effi­ciently, intu­itively and eas­ily with ArtiMinds RPS.
The non-bind­ing free online demo is the per­fect way to get a first impres­sion of the soft­ware, the appli­ca­tion port­fo­lio and if it suits your needs.