ArtiMinds RPS & LAR at a glance

Plan­ning and programming
ArtiMinds RPS pro­vides over 60 pro­gram tem­plates (func­tion blocks) with which you can cre­ate your robot pro­gram mod­u­larly via drag & drop. Espe­cially in com­plex appli­ca­tions includ­ing PLCs, sen­sors, or elec­tric grip­pers, these pre­de­fined and proven sub-processes save a lot of effort and time. Use the inte­grated con­fig­u­ra­tor to cre­ate your indi­vid­ual robot setup eas­ily. The 3D sim­u­la­tion envi­ron­ment makes it pos­si­ble to check acces­si­bil­i­ties and to visu­al­ize col­li­sions as early as in the plan­ning phase. The soft­ware also sup­ports you with col­li­sion-free path plan­ning or the gen­er­a­tion of tool paths for com­plex CAD geometries.
With ArtiMinds RPS, you can gen­er­ate native pro­gram code that runs inte­pen­dently on the stan­dard robot con­troller – with­out hav­ing to write a sin­gle line of robot code. This enables you to use any func­tion­al­ity of your robot con­troller at any time. Thanks to the seam­less com­bi­na­tion of online and offline pro­gram­ming, com­mis­sion­ing, main­te­nance as well as re-teach­ing of indi­vid­ual points is pos­si­ble directly on the real robot. Trans­fer changes made on the robot con­troller back into the soft­ware or carry out an auto­matic com­par­i­son of the robot code and the RPS pro­gram. The broad sup­port of force/torque sen­sors, vision sys­tems or elec­tric grip­pers as well as the option to inte­grate PLC and I / O inter­faces ensure both, the smooth inte­gra­tion of ArtiMinds into new and exist­ing automa­tion plants.
That´s what our cus­tomers say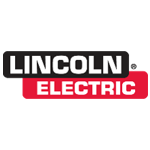 ArtiMinds has been a great addi­tion to my robotic pro­gram­ming capa­bil­i­ties. I've been able to per­form force con­trolled checks and move­ments that I would not have ever been able to with­out the software.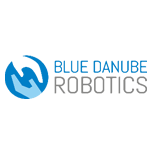 ArtiMinds enables a much faster pro­gram­ming and is backed by its respon­sive and com­pe­tent support.

After the first talks and pre­sen­ta­tions , I knew : This is exactly what we need . The Robot Pro­gram­ming Suite enables us to do uni­ver­sal robot pro­gram­ming at a qual­i­ta­tively higher level.
Plan­ning, pro­gram­ming and oper­at­ing robot appli­ca­tions – with ArtiMinds RPS
Watch the video to learn how this works in just three steps thanks to con­tin­u­ous online and offline pro­gram­ming or ask our team for a non-bind­ing indi­vid­ual online demo.
Analy­sis and opti­miza­tion dur­ing operation
The focused analy­sis and opti­miza­tion is the most impor­tant step after pro­gram­ming: ArtiMinds LAR auto­mat­i­cally records live sen­sor data such as move­ments, force/torque sen­sor and cam­era mea­sure­ments or error codes and eval­u­ates them. The data is only stored locally and made avail­able to you via a web appli­ca­tion. This ensures you to stay flex­i­ble and have mobile access at any time. The divi­sion into sub-processes is auto­mated. This allows you to carry out a quick, tar­geted detailed analy­sis par­tic­u­larly for your process. The data is processed graph­i­cally and numer­i­cally, allow­ing you e.g. opti­miz­ing teach points, short­en­ing cycle times and thereby increas­ing process reliability.
GET STARTED AND LEARN MORE IN A FREE ONLINE DEMO

In just 30 min­utes, we will show you how to plan, pro­gram, oper­ate, ana­lyze and opti­mize robot appli­ca­tions cost-effi­ciently, intu­itively and eas­ily with ArtiMinds RPS.
The non-bind­ing free online demo is the per­fect way to get a first impres­sion of the soft­ware, the appli­ca­tion port­fo­lio and if it suits your needs.
Link to: ZF Friedrichshafen
Pro­gram and sim­u­late robot appli­ca­tions inde­pen­dent of man­u­fac­tur­ers, reduce main­te­nance costs and alle­vi­ate the lack of skilled work­forces. Find out how ZF suc­ceeds thanks to ArtiMinds!
How did VISO­MAX solve the pol­ish­ing of painted sur­faces with robots? Find out more!
We answer the most impor­tant ques­tions about the ArtiMinds soft­ware solu­tions, appli­ca­tions and the com­pany in our FAQ section.