Further application examples:
Handling of laboratory glasses, tubes and sample vessels
Opening and closing screw caps
Pipetting and dispensing liquids or powders
Testing procedures
Industrial examples – short videos of real customer applications
To watch more videos visit our YouTube channel!
>>THAT´S WHAT OUR CUSTOMERS SAY
Link to: References


"After the first talks and presentations , I knew : This is exactly what we need . The Robot Programming Suite enables us to do universal robot programming at a qualitatively higher level."
ZF FRIEDRICHSHAFEN, Germany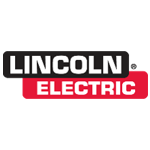 "ArtiMinds has been a great addition to my robotic programming capabilities. I've been able to perform force controlled checks and movements that I would not have ever been able to without the software."
LINCOLN ELECTRIC, USA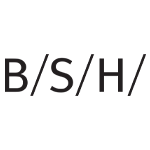 "The ArtiMinds technology itself integrates easily into existing workflows because the generated code runs on the standard controller of the robot"
B/S/H, Spain

Trotz sehr flexibler und unterschiedlicher Produktvarianten und Stückzahlen gelang es Mann+Hummel, mit ArtiMinds RPS eine kosteneffiziente Automatisierungslösung für ihre Pick & Place Anwendung umzusetzen.
With ArtiMinds RPS, you can easily and quickly create robotic applications for filigree and demanding automation processes and adapt the robot to new tasks without much effort. Because of the automated execution, a high and consistent quality is achieved and your laboratory staff is optimally supported and relieved.
>>READ THIS BLOG POST: Standardized robot programming
Highlights of ArtiMinds RPS for laboratory automation:
Fast programming of new tasks
Broad set of interfaces to laboratory equipment
Reduces need for PLCs
As an innovative solution and service provider in the field of robotics, ArtiMinds offers outstanding support when it comes to implementing your automation solution. See for yourself in an online demo!
ArtiMinds for your robotic automation project
ArtiMinds for your robotic automation project
You want to integrate new and flexible automation processes into your workflows?
ArtiMinds is a leader in the development of innovative and sophisticated robot automation solutions, whether as a partial or overall concept. Our experts will be happy to provide you with advice and support from conceptual design to implementation. Get in touch – our specialists will provide you with comprehensive advice and work with you to develop an initial concept or feasibility study.
Write to us and start your automation project with ArtiMinds.
GET STARTED AND LEARN MORE IN A FREE ONLINE DEMO

In just 30 minutes, we will show you how to plan, program, operate, analyze and optimize robot applications cost-efficiently, intuitively and easily with ArtiMinds RPS.
The non-binding free online demo is the perfect way to get a first impression of the software, the application portfolio and if it suits your needs.