Pro­gram­ming indus­trial robots
Robot con­trol: using native pro­gram­ming lan­guage or an exter­nal controller?

Pub­lished on Jan­uar 27, 2021 – Author: Dr.-Ing. Andreas Her­mann, Senior Team Leader Advanced Robotics bei ArtiMinds Robotics
In robotics, there are two fun­da­men­tally dif­fer­ent approaches to pro­gram­ming indus­trial robots for its indi­vid­ual task: either via the respec­tive native pro­gram­ming lan­guage as defined by the ven­dor or through the imple­men­ta­tion of an exter­nal pro­pri­etary con­troller which con­trols the robot fine-gran­u­larly. These con­trollers are typ­i­cally imple­mented with the help of the Robot Oper­at­ing Sys­tem (ROS). Both approaches have their respec­tive advan­tages – and disadvantages.
In indus­trial con­text, the pre­vail­ing prac­tice is to work with the ven­dor-spe­cific pro­gram­ming lan­guages in order to set up sys­tems "from a sin­gle mold". In ser­vice robotics as well as in acad­e­mia, flex­i­bly des­ignable, use-case spe­cific con­trollers are used, result­ing in the respec­tive robots to mainly act as actu­a­tors with low-level con­trol sys­tems but with­out indi­vid­ual intelligence.
There are a num­ber of robotics com­pa­nies which are cur­rently dri­ving this sec­ond approach in indus­trial context..
We would, thus, like to take the time to dis­cuss the dif­fer­ences from a neu­tral per­spec­tive in the fol­low­ing blog post:
.
In automa­tion engi­neer­ing – thanks to rel­a­tively sta­tic struc­ture and high pre­dictabil­ity – there gen­er­ally is a top-down method­ol­ogy within pro­gram­ming and exe­cu­tion. This method­ol­ogy requires a small num­ber of degrees of free­dom for the robot since its tasks are clearly defined: gen­er­ally speak­ing, in each sequence the robot can plan and cal­cu­late motion paths as well as exe­cut­ing these with­out inter­rup­tion or adap­ta­tion. For dis­crete points in time, cam­era based object detec­tion for exam­ple can trans­mit the object's posi­tion to the robot pro­gram. The lat­ter then cal­cu­lates the motion path to the object and only in the last sequence over­lays the move­ment with force control.
In ser­vice robotics, in con­trast, there mostly is the need for a con­trol-loop based approach to move­ments since the robot's sur­round­ings are less well-defined which in turn results in higher uncer­tain­ties. Thus, in acad­e­mia lay­ered mod­els with bidi­rec­tional ver­ti­cal flow of infor­ma­tion are used, grant­ing the robots higher degrees of auton­omy and adapt­abil­ity on all lev­els. Exam­ples for this are behav­ior-based deci­sion mod­els or real-time con­trol engi­neer­ing for visual ser­vo­ing (track­ing of dynamic targets).
Indi­vid­ual con­trollers are sub­ject to only a small num­ber of con­straints, which offers flex­i­bil­ity in the design of sys­tem archi­tec­ture. Hard­ware and soft­ware (incl. oper­at­ing sys­tem and pro­gram­ming lan­guage) can be selected freely in order to ben­e­fit from their indi­vid­ual advan­tages or in order to feed-in pre­vi­ous work with­out the need for port­ing. This in par­tic­u­lar enables the use of arbi­trary sen­sors nor­mally not com­pat­i­ble with the spe­cific robot ven­dors tech­nol­ogy. Con­straints in the con­trol sys­tem solely result from lim­i­ta­tions in the dynam­ics of the actu­a­tors and the inter­faces of the robot. Thus, also multi-over­laid con­trol mod­els are fea­si­ble (such as null-space con­trol or the obey­ing of hard and soft con­straints dur­ing runtime).
In the indus­try, the ben­e­fits of native pro­gram­ming pre­dom­i­nate: com­pre­hen­sive war­ranty and sup­port options offered by the robot ven­dors. This is pos­si­ble because the pro­gram­ming and exe­cu­tion takes place on the orig­i­nal robot con­troller. Pro­gram­ming is con­ducted with the tools and lan­guages devel­oped by the ven­dor. Addi­tional hard­ware is cer­ti­fied or only avail­able through thor­oughly tested pro­to­cols. Thus, deter­min­is­tic behav­iour is guar­an­teed at any point in time, assur­ing the pre­dictabil­ity of the robot's dynam­ics and with that its cycle time. Hard­ware and soft­ware com­po­nents are har­mo­nized with one another in order to yield opti­mal per­for­mance whilst pre­defin­ing lim­its of secure use. Fur­ther­more, the clearly defined set of thor­oughly tested com­mands allows the cre­ation of com­pre­hen­sive doc­u­men­ta­tion and eases sup­port in case of error cases.
Using an envi­ron­ment spec­i­fied by the robot man­u­fac­turer requires exper­tise in pro­gram­ming as well as deal­ing with its poten­tial short­com­ings and lim­i­ta­tions. The over­all sys­tem can only achieve what the robot man­u­fac­turer pro­vides and allows. This usu­ally also means that dur­ing run­time the robot can only achieve what was envi­sioned at pro­gram­ming time.
An indi­vid­ual con­troller on the other hand offers high poten­tial for mal­func­tion, since a multi-lay­ered sys­tem with sev­eral com­po­nents is involved – an indi­vid­ual sys­tem for which the respon­si­bil­ity for com­pat­i­bil­ity is with the user. Thus, a very deep under­stand­ing of the hard­ware and its dynam­ics is an absolute pre­req­ui­site. With­out it, there is the pos­si­bil­ity of over­load­ing the hard­ware through faulty con­trol, for exam­ple if dynam­ics are demanded of it, which it can­not serve. This gen­er­ally makes it much more dif­fi­cult to receiv­ing cer­ti­fi­ca­tion of safety for such a system.
Of course, many indus­trial robots also allow mixed oper­a­tion, which makes it pos­si­ble to con­nect indi­vid­ual sen­sors or exter­nal con­trollers for spe­cial sce­nar­ios. In this way, it is often pos­si­ble to apply cor­rec­tion off­sets to sin­gle, oth­er­wise sta­tic tra­jec­to­ries (super­po­si­tion) and also to mon­i­tor these in regards to safety-rel­e­vant thresh­olds. By care­fully mix­ing, the advan­tages of both approaches can be uti­lized while dis­ad­van­tages have to be borne only for small pro­gram sections.
With its Robot Pro­gram­ming Suite (RPS), ArtiMinds reduces the pro­gram­ming effort in the robot's native lan­guage to a min­i­mum, addi­tion­ally allow­ing the port­ing of know-how between dif­fer­ent ven­dors. Thus, our cus­tomers can con­cen­trate on their processes while still ben­e­fit­ing from all advan­tages of native pro­gram­ming – espe­cially for sen­sor-adap­tive movements!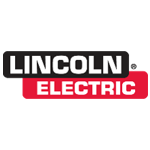 ArtiMinds has been a great addi­tion to my robotic pro­gram­ming capa­bil­i­ties. I've been able to per­form force con­trolled checks and move­ments that I would not have ever been able to with­out the software.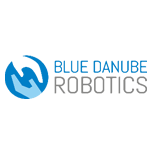 ArtiMinds enables a much faster pro­gram­ming and is backed by its respon­sive and com­pe­tent support.

After the first talks and pre­sen­ta­tions , I knew : This is exactly what we need . The Robot Pro­gram­ming Suite enables us to do uni­ver­sal robot pro­gram­ming at a qual­i­ta­tively higher level.
Link to: ZF Friedrichshafen
Pro­gram and sim­u­late robot appli­ca­tions inde­pen­dent of man­u­fac­tur­ers, reduce main­te­nance costs and alle­vi­ate the lack of skilled work­forces. Find out how ZF suc­ceeds thanks to ArtiMinds!
Link to: FAQ
We answer the most impor­tant ques­tions about the ArtiMinds soft­ware solu­tions, appli­ca­tions and the com­pany in our FAQ section.
MUCH MORE THAN JUST SIM­PLE ROBOT PRO­GRAM­MING: With RPS you cre­ate cross-process stan­dard­iza­tion – from plan­ning and pro­gram­ming to maintenance.