Program robots universally with ArtiMinds
APPLICATIONS
ArtiMinds ease the development and deployment of flexible automation solutions with robots in nearly all industries
Benefit from the experience of our professional Automation Engineering Team – we are looking forward to advise you and to develop individual project solutions together with you!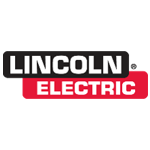 ArtiMinds has been a great addition to my robotic programming capabilities. I've been able to perform force controlled checks and movements that I would not have ever been able to without the software.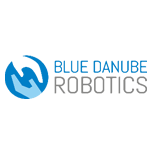 ArtiMinds enables a much faster programming and is backed by its responsive and competent support.


After the first talks and presentations , I knew : This is exactly what we need . The Robot Programming Suite enables us to do universal robot programming at a qualitatively higher level.
Get started: book a free online demo
See our software live and learn more about the functions, benefits and possibilities. We show you how you can simplify the programming and deployment of robots in your factory.
GET STARTED AND LEARN MORE IN A FREE ONLINE DEMO

In just 30 minutes, we will show you how to plan, program, operate, analyze and optimize robot applications cost-efficiently, intuitively and easily with ArtiMinds RPS.
The non-binding free online demo is the perfect way to get a first impression of the software, the application portfolio and if it suits your needs.
Link to: ZF Friedrichshafen
Program and simulate robot applications independent of manufacturers, reduce maintenance costs and alleviate the lack of skilled workforces. Find out how ZF succeeds thanks to ArtiMinds!
Link to: FAQ
We answer the most important questions about the ArtiMinds software solutions, applications and the company in our FAQ section.
The ArtiMinds product brochure provides a detailed overview about our software solutions.