ARTIMINDS ROBOTICS – YOUR HOLIS­TIC ROBOTICS PARTNER
Much more than just "easy" robot programming
ArtiMinds – Soft­ware & Project Sup­port From a Sin­gle Source

ArtiMinds Robot Pro­gram­ming Suite (RPS) is the uni­ver­sal and man­u­fac­turer inde­pen­dent pro­gram­ming soft­ware for your robot appli­ca­tions. The sim­ple and intu­itive han­dling makes pro­gram­ming eas­ier and faster, even for demand­ing automa­tion tasks. Pre­de­fined motion tem­plates save time and ensure robust appli­ca­tions. ArtiMinds RPS seam­lessly com­bines online pro­gram­ming and offline pro­gram­ming. That´s why the soft­ware sup­ports you uni­ver­sally in all phases: from hard­ware inte­gra­tion, plan­ning, and pro­gram­ming, to sim­u­la­tion and visu­al­iza­tion, up to com­mis­sion­ing, main­te­nance and the fol­low­ing analy­sis and opti­miza­tion – all with one software.
Due to the large num­ber of sup­ported robot man­u­fac­tur­ers, grip­per sys­tems, force/torque sen­sors, cam­eras and other inter­faces, ArtiMinds is the per­fect basis for flex­i­ble and mod­ern robot-based automation.
ARTIMINDS – YOUR HOLIS­TIC ROBOTICS PARTNER

APPLI­CA­TIONS
ArtiMinds ease the devel­op­ment and deploy­ment of flex­i­ble automa­tion solu­tions with robots in nearly all industries
Ben­e­fit from the expe­ri­ence of our pro­fes­sional Automa­tion Engi­neer­ing Team – we are look­ing for­ward to advise you and to develop indi­vid­ual project solu­tions together with you!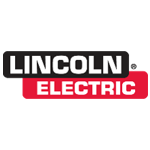 ArtiMinds has been a great addi­tion to my robotic pro­gram­ming capa­bil­i­ties. I've been able to per­form force con­trolled checks and move­ments that I would not have ever been able to with­out the software.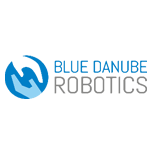 ArtiMinds enables a much faster pro­gram­ming and is backed by its respon­sive and com­pe­tent support.

After the first talks and pre­sen­ta­tions , I knew : This is exactly what we need . The Robot Pro­gram­ming Suite enables us to do uni­ver­sal robot pro­gram­ming at a qual­i­ta­tively higher level.
Pro­gram robots uni­ver­sally with ArtiMinds
Imple­ment your robot appli­ca­tion eas­ily and cost-effectively
The soft­ware ArtiMinds Robot Pro­gram­ming Suite helps you to focus on what is really important:
Don't use your resources for the cre­ation of com­plex pro­gram­ming code, but use it for the high-qual­ity imple­men­ta­tion of your appli­ca­tion and thus for the real added value.
OUR VISION: The sim­pli­fied and fast pro­gram­ming of clas­sic robot tasks up to the imple­men­ta­tion of com­plex sen­sor-adap­tive appli­ca­tions and stan­dard­ized coop­er­a­tion between plan­ning, pro­gram­ming and maintenance.
THE CHAL­LENGE: Due to the costs and com­plex­ity, the use of indus­trial robots is mainly worth­while for large quan­ti­ties. This sig­nif­i­cantly lim­its the actual flex­i­bil­ity of a robot. To build com­plex sys­tems with less effort and more cer­tainty it is nec­es­sary to sim­plify robotics.
THE SOLU­TION: ArtiMinds sup­ports a vari­ety of robot man­u­fac­tur­ers as well as the most com­mon grip­pers, cam­era sys­tems and force/torque sen­sors. This enables flex­i­ble automa­tion and cost-effi­cient pro­duc­tion, even with small quan­ti­ties and fre­quent retooling.
YOUR BEN­E­FITS: From qual­i­fied robotics experts to pro­duc­tion staff – ArtiMinds paves the way for a lean imple­men­ta­tion of robot appli­ca­tions for everyone.
We know your chal­lenges! There­fore we are able to act as a part­ner in all project phases and sup­port you in build­ing up know-how in the com­pany itself in the long term. That makes you inde­pen­dent of sys­tem integrators.
Get started: book a free online demo
See our soft­ware live and learn more about the func­tions, ben­e­fits and pos­si­bil­i­ties. We show you how you can sim­plify the pro­gram­ming and deploy­ment of robots in your factory.
GET STARTED AND LEARN MORE IN A FREE ONLINE DEMO

In just a few min­utes, we will show you how to plan, pro­gram, oper­ate, ana­lyze and opti­mize robot appli­ca­tions cost-effi­ciently, intu­itively and eas­ily with ArtiMinds RPS.
The non-bind­ing free online demo is the per­fect way to get a first impres­sion of the soft­ware, the appli­ca­tion port­fo­lio and if it suits your needs.
Link to: ZF Friedrichshafen
Pro­gram and sim­u­late robot appli­ca­tions inde­pen­dent of man­u­fac­tur­ers, reduce main­te­nance costs and alle­vi­ate the lack of skilled work­forces. Find out how ZF suc­ceeds thanks to ArtiMinds!
Link to: FAQ
We answer the most impor­tant ques­tions about the ArtiMinds soft­ware solu­tions, appli­ca­tions and the com­pany in our FAQ section.
Link to: Whitepa­per – Robotik
With this white paper, we want to pro­vide you with guid­ance for your automa­tion plans. To help you to avoid typ­i­cal pit­falls when using robots, we high­light the top 5 under­es­ti­mated chal­lenges and stum­bling blocks when get­ting started in robotics and pro­vide you with help­ful tips and inter­ac­tive checklists.