Link to: References
"ArtiMinds has been a great addition to my robotic programming capabilities. I've been able to perform force controlled checks and movements that I would not have ever been able to without the software."
LINCOLN ELECTRIC

"We always come to ArtiMinds with special requests. There we always find open ears and helpfulness. In this way a beautiful and stable partnership has developed between us."
ZF FRIEDRICHSHAFEN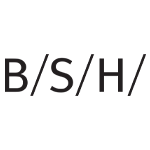 "The ArtiMinds technology itself integrates easily into existing workflows because the generated code runs on the standard controller of the robot."
B/S/H
Concept consultancy
Based on our broad experience in sensor-based robotics, ArtiMinds creates innovative concepts for flexible automation solutions minimizing the need for special purpose machinery. Considering state-of-the-art technology, our concept consultancy will reduce the time to launch your challenging automation solution significantly.


Identification of key challenges
Key challenges of your process can be quickly identified and narrowed down by ArtiMinds experts. Profit from our leading know-how in flexible automation to minimize your risks and shorten lengthy feasibility studies for new approaches considerably.
Feasibility studies
Concepts and key challenges can be quickly examined and evaluated using the broad set of available robots and peripherals at ArtiMinds. Feasibility studies build the foundation to dive into new areas of flexible automation solutions. Our documentation contains highly detailed insights into your processes based on ArtiMinds LAR.


Realization of technology prototypes
ArtiMinds fully supports you in the realization of a prototype of your automation solution. Highly sophisticated technical challenges, where no turnkey solution is available on the market, will be addressed and realized. The result will be an outstanding technology flagship that can lead to a significant competitive advantage.
Transfer of process know-how
The ArtiMinds software family enables you to standardize your automation workflow. One of the key advantages is the management, refinement and reusability of your process know-how leading to a significant competitive advantage. Therefore, the complete transfer of the generated know-how marks the end of every project with ArtiMinds. We ensure that you are able to extend this know-how independently, afterwards.


Strategically organize and refine process know-how
ArtiMinds is aware of the high importance of process know-how in the changing manufacturing world. We will assist you to develop new processes to strategically organize the process know-how as well as optimize the process to refine it. Our most experienced experts will work with you to identify hidden potentials and define cleary structured processes.
Let us talk about your automation project!
Do you want to industrialize a specific product and would benefit from our support? ArtiMinds assists you during your first steps in flexible automation: contact our experts and get started with a first concept or a small feasability study! Start automating with ArtiMinds today!